Driver & Team Press Releases
Driver & Team Press Releases News
Brandon McReynolds Thrilled to Compete in Denny Hamlin Short Track Showdown
Apr 29, 2010 - updated Apr 29th, 2010 2:34pm
Web posted by
Mooresville, N.C. --

(April 28, 2010)-- Brandon McReynolds will compete in the third-annual Denny Hamlin Short Track Showdown today at Southside Speedway in Midlothian, V.A. The invitation-only event will feature NASCAR elite and the top local Late Model Stock Car drivers in the 250-lap event.
McReynolds will race against NASCAR stars such as Bobby Labonte, Kevin Harvick, Elliott Sadler, Marcos Ambrose, Aric Almirola, Tony Stewart, Kyle Busch, Joey Logano and Denny Hamlin.
"I'm really excited about running in Denny's event," said McReynolds. "I'm so thankful to be a part of it this year. I watched the race last year and thought it would be great to be a part of it. When Denny asked me to race this year, I couldn't turn it down."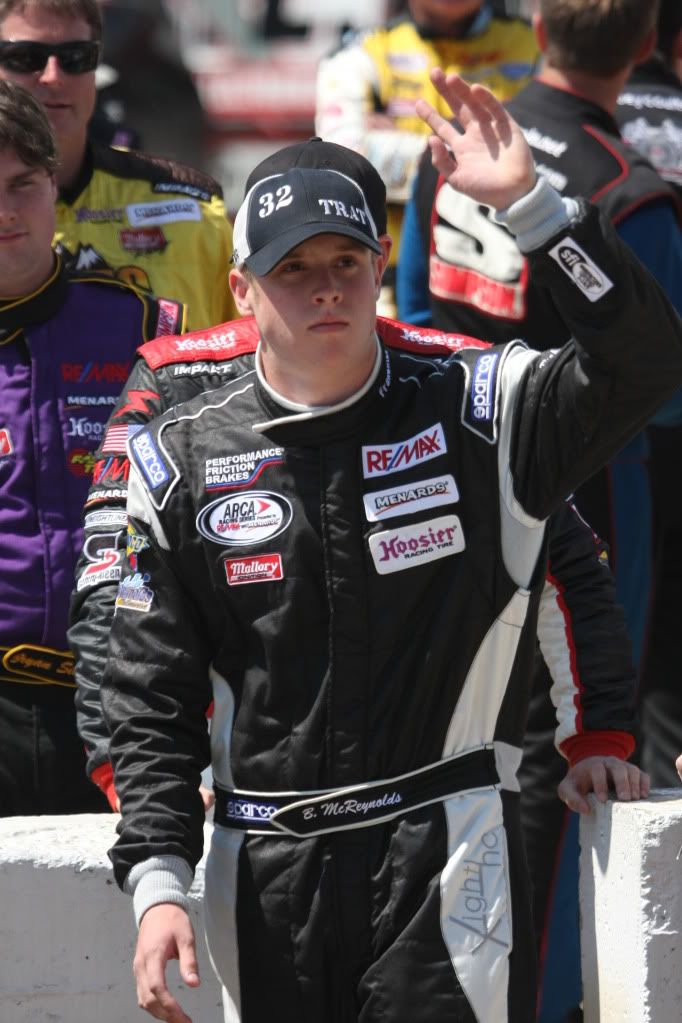 McReynolds tested at the .333-mile Southside Speedway in April to prepare for the event. "I'm so excited about it that we even took our car up to Southside a couple of weeks ago and shook it down," explained McReynolds. "I'm going to be ready for the event, and I hope to show these Sprint Cup drivers that Late Model cars are still my game."
The gates open at 4 p.m. Thursday, and the race begins at 7:30 p.m. Proceeds from the third-annual Denny Hamlin Short Track Showdown will go to the Denny Hamlin Foundation to help raise awareness and funding for Cystic Fibrosis. Funding will also go toward other programs that support chronically ill children and underprivileged youth.
The 18-year-old driver competed in the Talladega ARCA 250 last weekend in the ARCA Racing Series presented by RE/MAX and Menards. Driving the No. 6 Eddie Sharp Racing Talladega/Texaco Walk of Fame at the Davey Allison Memorial Park car, McReynolds battled engine problems. He finished 23rd in his second ARCA Racing Series start, and showed his competition that he could race with the leaders. McReynolds hopes to compete in more ARCA Racing Series events this year and continues to seek sponsorship.
About Eddie Sharp Racing

Eddie Sharp set up shop in 2005 after several years of transforming young, talented drivers into ARCA championship contenders. Today, Eddie Sharp Racing has evolved into the rite of passage for any serious upcoming driver with an ambition for professional stock car racing. Located in Denver, North Carolina just north of Charlotte, Eddie Sharp Racing occupies a top-notch facility that closely resembles a five-star NASCAR Sprint Cup Series team, both inside and out. The two ESR buildings each contain two teams where on any given day, championship contending cars are assembled, engines tuned and teams strategize to score the next race day victory.